MKVToolNix 31.0.0 Portable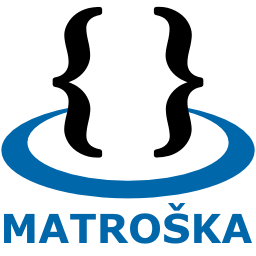 MKVToolNix 31.0.0 Portable | File Size : 29 Mb

MKVToolNix is a small collection of tools (mkvmerge, mkvinfo, mkvextract, mkvpropedit and mmg) that allows you to manipulate Matroska (MKV) files in several ways.


You can use MKVToolNix to create, split, edit, mux, demux, merge, extract or inspect Matroska files. The program will also work with other video formats (AVI, MPEG, MP4, MPEG, Ogg/OGM, RealVideo, MPEG1/2, h264/AVC, Dirac, VC1) including some video codecs (such as VP9 video codec support - reading from IVF/Matroska/WebM files, extract to IVF files), audio (AAC, FLAC, MP2, MP3, (E)AC3, DTS/DTS-HD, Vorbis, RealAudio) and also most subtitle formats (SRT, PGS/SUP, VobSub, ASS, SSA etc.).



,..,